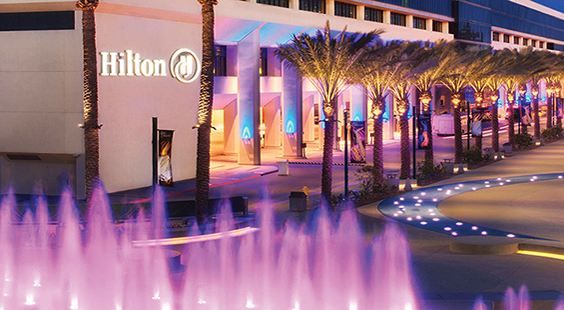 ---
2018 Conference Dates
Monday, June 18 - Wednesday, June 20, 2018
Location: Hilton Anaheim
There is still time to register to attend. Be a part of the learning experience. Join us at OTC'18!
Regular: $350 (April 16th - June 8th, 2018)
On Site: $400 (After June 9th, 2018)
Full conference registration includes breakout sessions, breakfast, lunch and evening receptions.
---
Keynote Lineup!
Join our keynotes as they share their knowledge and commitment to online teaching practices. Come hear about reaching underserved students through culturally responsive teaching practices and equitable access. Listen to advice and strategies on how to implement social presence and connectedness within the online learning environment. Learn about the vision and future focus of the college system. Join the conversation!

---
Featured Session
Join this powerhouse team of speakers from American River College for "15 Tips to Engage, Guide, and Connect with Your Online Students" on Tuesday, June 19 at 2:10pm with an encore session on Wednesday, June 20 at 10am. Marsha Reske, Pamela Bimbi, Alice Dieli and Leslie Reeves will tell you about how one community college developed an approach to engage students, guide them in their online educational journey, and built connections while creating a dynamic and equitable community of learning.
---
Workshops are selling out! Don't delay!
Start your OTC experience with one of our pre-conference workshops! Limited space is still available in "Introduction to Teaching with Canvas" and "Using Canvas Blueprint Courses". Pre-conference workshops will be held on Monday, June 18 at the Hilton Anaheim.
Some pre-conference workshops have already sold out - please register soon!
---
Special offer for registered guests!
Specially priced Disney Theme Park tickets available for registered conference attendees! Whether you are looking to enjoy a park after a long convention day or wanting to bring the family along for the trip, there are a variety of ticket options from which to choose. Ticket store closes at 9pm PST on Friday, June 15, 2018.

More Info
---
Accommodations
Deadline to book a room at our conference hotel has been extended to Friday, June 1 or until availability lasts. Take advantage of our special conference rate and be close to the action! Reserve your room at the Hilton Anaheim today!
---
Thank You to Our Diamond Sponsors!
---
Featured OTC'18 Sponsor:
Dynamic scheduling, meeting, and reporting software -simplified. Our goal is to improve students' every day, face-to-face communication with all members of their academic support teams, while revolutionizing your institution's ability to collect and analyze the data you need. The result is an integrated suite of tools that connects students to their academic support and resources no matter their ability or location, for on-campus and online meetings via our scheduling system, Campus Calibrate and our secure and accessible video platform, Cranium Cafe.
---
The Online Teaching Conference is presented by:
California Community Colleges Chancellor's Office, CCC TechConnect (3C Media Solutions, CCC Confer, OTC, and @ONE), Online Education Initiative, and
Professional Learning Network .
---