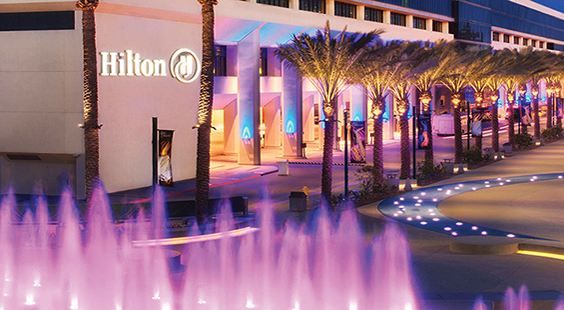 ---
2018 Conference Dates
Monday, June 18 - Wednesday, June 20, 2018
Location: Hilton Anaheim
Be a part of the learning experience by joining us at OTC'18!
Early Bird Registration: $300 (through April 15th, 2018)
Regular: $350 (April 16th - June 8th, 2018)
On Site: $400 (After June 9th, 2018)
Full conference registration includes breakout sessions, breakfast, lunch and evening receptions.
---
Call for Proposals
DEADLINE EXTENDED TO FEBRUARY 16TH!
Don't miss the opportunity to address the online teaching community. Submit your proposal today!
Conference attendees expect to be challenged and engaged by in-depth examination of relevant topics including equitable and culturally responsive strategies. We are particularly looking for engaging and creative proposals within the following tracks:
- Effective Practices
- Support and Resources
- Technology Innovation
- Professional Development
- Leadership and Evaluation
Speakers are a large part of what makes a conference successful. Help us make this our best OTC yet!
Click here for information on how to submit!
---
Register for Pre-Conference Workshops
We've added a 2nd half day video workshop to our schedule! See description below and register today!
Full and half-day options are available - choose one of the two listed here or visit our Pre-Conference Workshops page for a complete listing.
Live Mobile Video Production – A Production Studio in a Backpack (Multi Camera Use – A Hands-On Experience) - NEW!
Joseph Parente
(1:00pm – 4:00pm)

There are many situations that call for multiple cameras being live switched for either recording or live streaming. This workshop will demonstrate some of the solutions which are used for recording and streaming of multiple cameras and iOS devices when a single camera is not enough. A multiple camera set up.... more

$195 (includes microphone)
Register now

Using Canvas Blueprint Courses
@ONE
(9:00am – 12:00pm)





This workshop will explore how best to leverage Blueprint courses, looking at how faculty, designers, and administrators can collaborate on Blueprints to streamline the development of new courses, share common material amongst faculty, and develop robust rubrics and .... more

$175
Register now
---
Accommodations
We've secured a block of rooms at the conference hotel, Hilton Anaheim, for a special rate, (while availability lasts, please book early).
---
Sponsorship Opportunities
Enjoy the opportunity to meet with a variety of attendees: faculty, deans, program/department chairs, and administrators, including CCC presidents from the 114 California Community Colleges, the UCs, CSUs, and other institutions.
Please email us so we can customize an OTC'18 package for you!
---
OTC'17 Archived Sessions
Weren't able to attend OTC'17 in person? Missed our live webcast sessions? Eighteen (18) OTC'17 sessions are archived and available on-demand.
For a full list of 2017 archived sessions, click here.
---
The Online Teaching Conference is presented by:
California Community Colleges Chancellor's Office, CCC TechConnect (3C Media Solutions, CCC Confer, OTC, and @ONE), Online Education Initiative, and
Professional Learning Network .
---