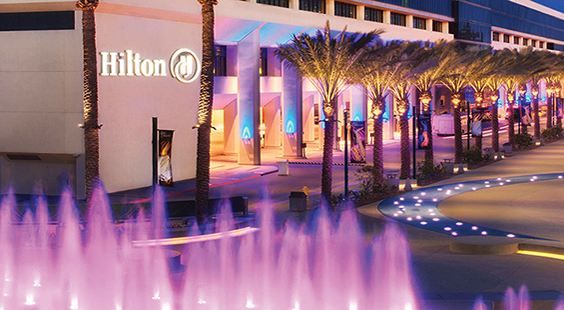 Registration
Conference Dates: Monday, June 19 - Wednesday, June 21, 2017
Location: Hilton Anaheim
Cost: $275 (through April 15th, 2017)
---
Call For Proposals is OPEN
Submit Now!
Deadline for submissions is January 31st!
We are currently filling slots so please submit your proposals early!
Speakers are a large part of what makes a conference successful.
Help us make this our best OTC yet!
---
Announcing our first Keynote Speaker!
Martha Kanter
Executive Director, College Promise Campaign
We're excited to announce that Martha Kanter will be one of our three
keynote speakers at OTC'17!
Martha Kanter is the Executive Director of the College Promise Campaign, a program based in Washington. DC. dedicated to the mission of ensuring college opportunity by supporting the development and expansion of College Promise programs in communities and states throughout our nation. Stay tuned for more from us about Dr. Kanter!

---
Register for Pre-conference Workshops
Full and half-day options are available - choose one of the two listed here or visit our
Pre-conference Workshops page for a complete listing.
BONUS: Save $25 when you sign up for two half-day workshops!
(details can be found on the Pre-conference Workshops page)
Creating Videos for Your Online Course
@ONE
(9:00am – 4:00pm)

In this workshop, you'll learn how to create meaningful videos for your online course. Through organizing objectives and critical concepts, you'll outline key elements to help construct a script and storyboard. You'll learn Screencast-O-Matic and YouTube essentials to get started towards producing better content. Worried about accessibility? We'll show you how you can easily sync your scripts and ask for help from community-contributed closed captioning.

$225
Register now

Designing with Accessibility in Mind
 @ONE
(9:00am – 12:00pm)

Have you noticed accessibility becoming more prevalent as part of the conversation related to online course creation? Would you like to learn how to detect, correct, or better yet avoid the 5 most common accessibility challenges in online learning? Attend this 3-hour workshop to learn how to design (or re-design) your Canvas course with accessibility in mind, making it easier for all your students to use.

$125
Register now
---
Accommodations
We've secured a block of rooms at the conference hotel, Hilton Anaheim, for a special rate, (while availability lasts, please book early)
Are you thinking of staying at the hotel before or after the conference?
If so, we have secured discounted rates for attendees who have already registered for OTC '17. Book today before these rooms are gone!
---
Sponsorship Opportunities
Enjoy the opportunity to meet with a variety of attendees: faculty, deans, program/department chairs, and administrators, including CCC presidents from the 113 California Community Colleges, the UCs, CSUs, and other institutions.
Please email us so we can customize an OTC'17 package for you!
---
The Online Teaching Conference is presented by:
California Community Colleges Chancellor's Office, Online Education Initiative, and
CCC Tech Connect (3C Media Solutions, CCC Confer, Professional Learning Network, and @ONE.
---