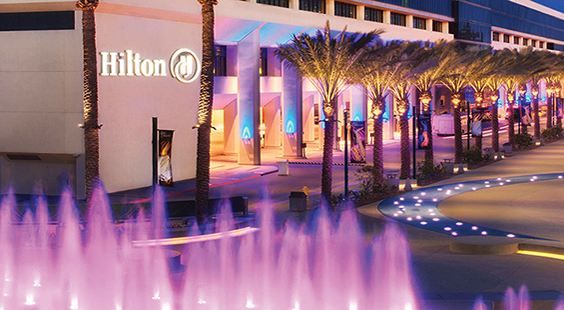 ---
What would you like to see at OTC'18?
We want to hear from you! Tell us what types of sessions you would benefit from. Are you new to Canvas? Want to learn more about Accessibility? Need tips on how to engage and retain online lerners?
Email your ideas and suggestions to:
info@onlineteachingconference.org
Be a part of the learning experience by joining us at OTC'18! Registration information will be available on our website later this fall. Follow us on social media for updates!
---
Featured OTC'17 Archived Sessions
Weren't able to attend the conference in person? Missed our live webcast sessions? Eighteen (18) OTC'17 sessions are now archived and available on-demand. Check out our featured sessions below and visit our website for a complete list.
Humanizing Online Learning for Equity and Social Justice
Instructor: Michelle Pacansky-Brock


Online classes are key to improving access to college and degree attainment rates among California's underrepresented student population. However, data shows that achievement gaps are exacerbated when underrepresented students learn online. This panel consideres the instructional elements that contribute to this problem and explores strategies for designing and facilitating culturally sensitive online classes that are more likely to support the success of underrepresented students.

Statewide Accesibility Resources
Instructor: Various


A consistent hot topic for online instruction is how to ensure accessibility. At this session, leaders of major statewide accessibility resources and services will describe how they can help colleges to develop online classes that are accessible to all students and in compliance with legal requirements. Featured programs include the High Tech Center Training Unit (HTCTU), Online Education Initiative (OEI), Alternate Text Production Center (ATPC), and Distance Education Captioning and Transcription grant (DECT).
For a full list of 2017 archived sessions, click here or visit our website.
---
2018 Conference Dates!
Monday, June 18 - Wednesday, June 20, 2018
Location: Hilton Anaheim
Registration Information will be available later this fall!

---
Call for Proposals Coming Soon!
Do you have a proposal you'd like to submit for an opportunity to address the online teaching community?
The Conference is a unique peer-to-peer premier gathering of California Community College (and other institutions), faculty, staff, and administrators leading the way in developing innovative and effective online education. We will be looking for session proposals that challenge and engage by in-depth examination of relevant topics within the following tracks: Effective Practices, Support and Resources, Technology Innovation, Professional Development and Leadership and Evaluation.
Speakers are a large part of what makes a conference successful. Help us make this our best OTC yet!
Look for our Call for Proposals to open in October!
---
Sponsorship Opportunities
Enjoy the opportunity to meet with a variety of attendees: faculty, deans, program/department chairs, and administrators, including CCC presidents from the 114 California Community Colleges, the UCs, CSUs, and other institutions.
Please email us so we can customize an OTC'18 package for you!
---
The Online Teaching Conference is presented by:
California Community Colleges Chancellor's Office, Online Education Initiative, and
CCC TechConnect (3C Media Solutions, CCC Confer, Professional Learning Network, and @ONE).
---