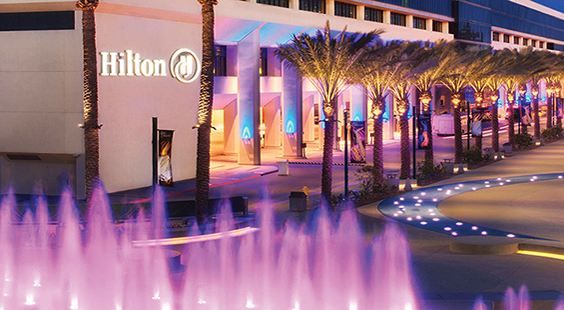 Registration
Conference Dates: Monday, June 19 - Wednesday, June 21, 2017
Location: Hilton Anaheim
Early Bird Registration: $275 (through April 15th, 2017)
---
Keynote Lineup!
Martha Kanter
Executive Director of the College Promise Campaign

Martha J. Kanter is the Executive Director of the College Promise Campaign, a program based in Washington D.C. dedicated to the mission of ensuring college opportunity by supporting the development and expansion of College Promise programs in communities and states throughout our nation. Many of the colleges represented at the Online Teaching Conference are among the College Promise Partners.

Allison Dulin Salisbury
Director of Higher Education Strategy at EdSurge

As Director of Higher Education Strategy at EdSurge, Allison explores the most promising applications, and most pressing uncertainties, for digital learning in postsecondary education. Her informing question: how might we creatively respond to the evolving -- and increasingly differentiated -- needs of modern learners? We are thrilled to have her!
---
Special offer for registered guests!
Specially priced Disney Theme Park tickets available for registered conference attendees! Whether you are looking to enjoy a park after a long convention day or wanting to bring the family along for the trip, there are a variety of ticket options from which to choose.

More Info
---
Register for Pre-conference Workshops
Full and half-day options are available - choose one of the two listed here or visit our
Pre-conference Workshops page for a complete listing.
BONUS: Save $25 when you sign up for two half-day workshops!
(details can be found on the Pre-conference Workshops page)
A Teacher's Day Made Easier with OneNote and OneNote Class Notebook
(9:00am – 12:00pm)

In education, it's as easy as 1, 2, 3! With OneNote it's as easy as ONE. One place to create all of your lessons, one place to share with students and one place to create student portfolios, projects and collaborative class creations. Discover how to create, organize and share dynamic notebooks rich with interactive content. Bring the classroom to life with enticing audio and video features. Stay organized and on-topic using tagging, tables and tabs for new content. Then, easily personalize the learning experience with Class Notebook, which provides each student with their own private notebook, viewable only by the teacher and individual. Use the Content Library to digitize your existing lessons, and easily communicate with the entire group using the Collaboration Space. Keep tabs on your class and stay organized with OneNote.

$125
Register now

Developing Online Collaboration Tools for Designing Career Paths
(1:00pm – 4:00pm)

Career pathways are necessary to educate students to develop industry standard skills in their chosen field. We will be exploring Arts, Media, and Entertainment online collaboration tools for helping students develop skills in media production by using industry standards as a model for helping young people learn and practice these exciting crafts. We will be applying this model to use in designing other career pathways. The need for such programs is critical for helping learners of all ages (many of them underserved and from low socioeconomic backgrounds) find meaning and purpose in education – through the non-threatening, success-oriented vehicle of Arts, Media, and Entertainment. The panel will discuss current career technical education pathways, and planned educational initiatives.

$125
Register now
---
Accommodations
We've secured a block of rooms at the conference hotel, Hilton Anaheim, for a special rate, (while availability lasts, please book early)
Are you thinking of staying at the hotel before or after the conference?
If so, we have secured discounted rates for attendees who have already registered for OTC '17. Book today before these rooms are gone!
---
Sponsorship Opportunities
Enjoy the opportunity to meet with a variety of attendees: faculty, deans, program/department chairs, and administrators, including CCC presidents from the 113 California Community Colleges, the UCs, CSUs, and other institutions.
Please email us so we can customize an OTC'17 package for you!
---
The Online Teaching Conference is presented by:
California Community Colleges Chancellor's Office, Online Education Initiative, and
CCC Tech Connect (3C Media Solutions, CCC Confer, Professional Learning Network, and @ONE).
---